Ratings
| | |
| --- | --- |
| Overall: | |
| Quality: | |
| Value for money: | |
| Fitness for purpose: | |
| Space-to-weight ratio: | |
| Pitching ease: | |
Overview
Price when purchased (July 2013): £192.85
Price now (March 2014): £149.99 - £320
The Vaude Hogan UL (Ultralight) Argon 1-2P is Vaude's flagship minimalist "5 season" alpine expedition tent. Designed for expeditions where weight is a factor and conditions may be unpredictable, this tent comes with a silicone coated fly. Additionally the groundsheet is designed to withstand formic acid and all seams come tape sealed as standard. Weighing in at 1.5kg and packing down to the size of a 2 l soda bottle it is hard to find a reason not to pack it. With the specification indicating a 1-2 person tent it can be summarised as a luxurious 1 man or very cosy 2 man. Pitching this lightweight inner-first construction takes a little practice but with a little experimentation the process can be speed up significantly. The overall quality is outstanding and despite initially handling this tent very carefully the seasoned backpacker will soon realise that it may be light weight, but most definitely not delicate.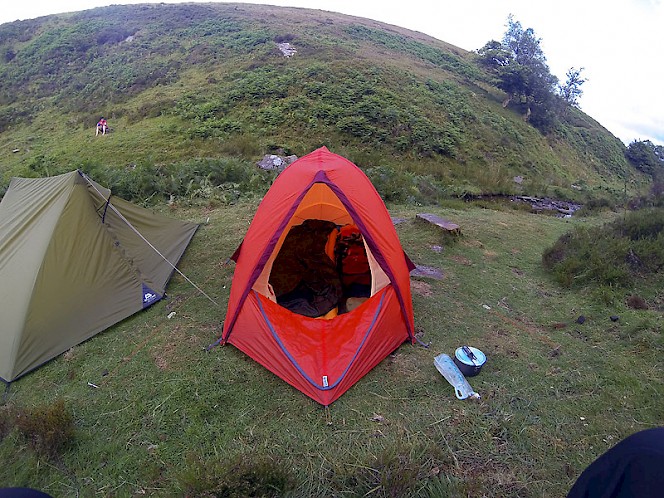 Experience
First impressions of this tent were sceptical. Due to its weight and size the temptation to turn the delivery box upside down and shake it wildly to find the missing parts is great. But once pitched everything makes perfect sense. With a 3,000 mm flysheet this tent is not designed for monsoon rain, but the 10,000 mm groundsheet will keep you dry almost anywhere. Although formic acid is not a major concern in the UK the groundsheet treatment also protects the tent from fertilisers and other potentially damaging substances. Color choice in tents is a somewhat personal opinion and Vaude have made the choice easy - either go for a natural green or a bright orange (referred to as red).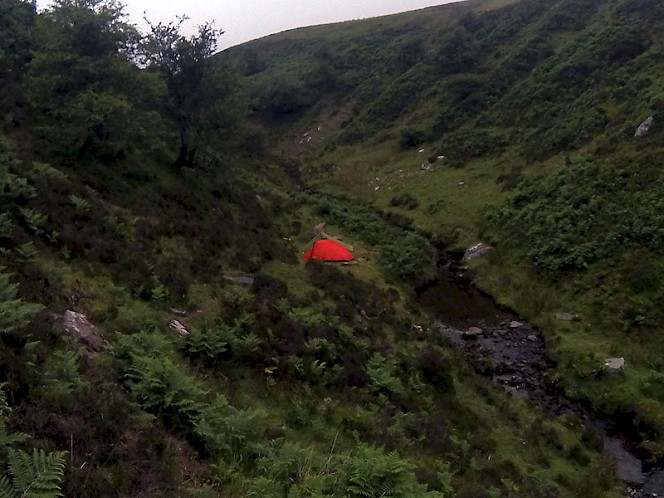 Space within the tent is good but proportionate to the pack size. Two well-built walkers will be able to fit themselves into the tapering inner, but bags will have to stay outside. The vestibule provides just enough space for boots and essentials. Ventilation is excellent as the vestibule cover comes with a 4-way zip allowing for accurate adjustment of ventilation options as well as good ventilation in bad weather.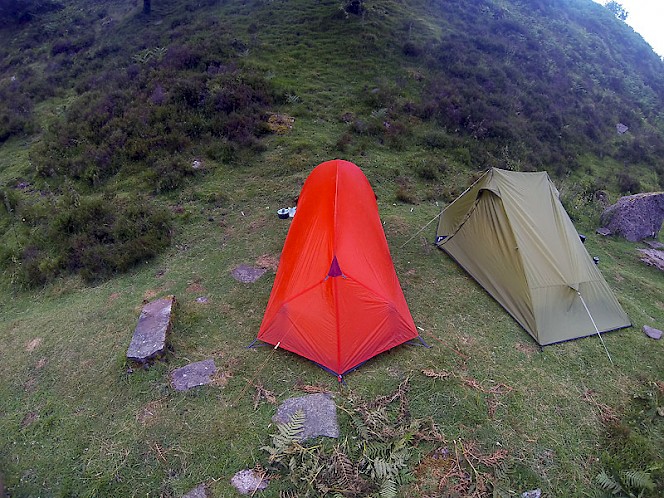 Due to the hybrid design the tent is sturdy and withstands weather well, if pitched correctly in relation to the wind. Pitching inner first can be problematic in high winds or rain, but Vaude have put a lot of thought into ensuring the tent is secure during the process. Fly and inner can be combined when pitching although this is where practice is invaluable to ensure poles are in the right place at the right time.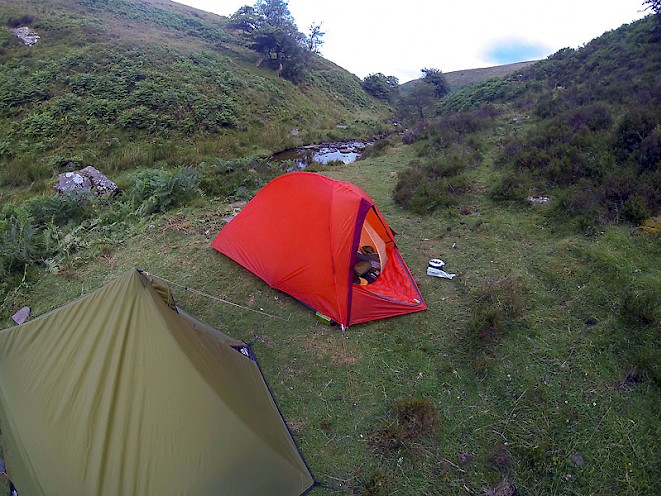 It is hard to find a significant flaw with this tent as it has clearly been designed with the end user in mind, although the pre-assembled 4-way pole comes close. The pole design seems unusual and impractical at first, but makes sense in terms of providing lightweight stability. The fly could have a slightly greater hydrostatic head, while the groundsheet probably does not need the full 10,000 mm. But all things considered the only real downside to this tent is the inner first pitch which will remain an inconvenience no matter the practice.
Verdict
I can't wait to take this tent on some more demanding expeditions. Although on the heavy side for a 1 man, this tent provides a comfortable home from home in all 4 seasons. Thanks to the clever ventilation system the tent is well tempered whether you sleep on your own or share between two. When solo trekking this tent is now my go to accommodation.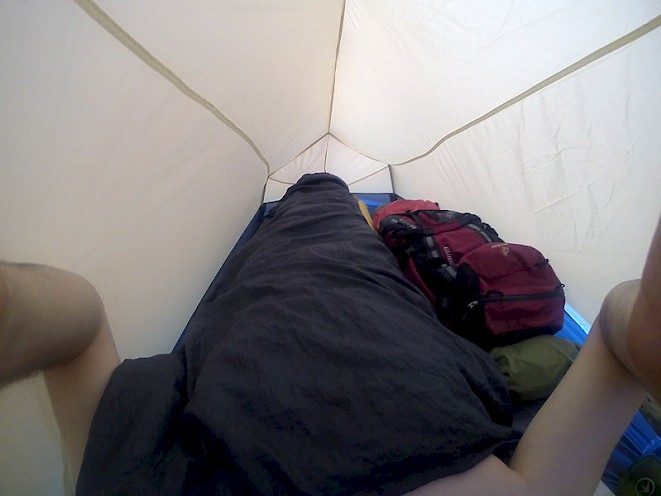 On duo trips I personally prefer a slightly bigger construction which can be packed between two. However, should weight be a major factor then this trusty companion will be a good choice for two friends or people with little need for personal space. 4.5/5 for being an inner-first pitch.